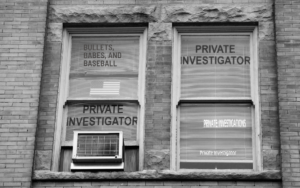 On this episode of Caren Glasser LIVE! Caren and Authors Lee Elder and Buck Weber talk about their new book, Bullets, Babes and Baseball
Some of the topics we cover:
Why they wrote this book about Baseball and what it has to do with bullets and babes.
What it was like working on this book together?
The legacy they are leaving
The biggest lessons they learned writing the book
A Little About Our Guests
Lee Elder is the author of That Bloody Hill: Hilliard's Legion at Chickamauga. He is also currently completing a biography on football coach George Allen. He is a contributor to books on the 1958 Baltimore Colts as well as the 1951 Los Angeles Rams. In addition, Lee is a former sportscaster, sportswriter as well as an auto racing publicist. He has also been inducted into the Imperial Valley High School Football Coaches Hall of Fame for his media work.
Buck Weber is an avid reader of historical period mysteries. In addition to loving American literature he also enjoys politics, American History as well as economics. Also, he is a retired public-school teacher and administrator. As an educator he encouraged his students to find a genre of writing or subject they enjoy reading about. He had a long-time ambition to become a published writer of fiction and non-fiction and finally took the plunge thanks to Lee's encouragement.
Watch the LIVE STREAM here:
Caren Glasser LIVE! Quotes
Caren's shareable, less-than-140-character quotes:
You can find more shows on CarenGlasser.com
Social Media:
Facebook: facebook.com/ChuckandDom
Instagram: @buckweber1956
Lee's Blog: Speedyleeway.blogspot.com
Products mentioned on the show:
Other products mentioned on the show can be found here: The Super Boomer Lifestyle
The following two tabs change content below.