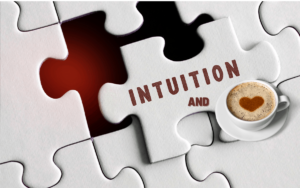 On this episode of Caren Glasser LIVE! we talk about Intuition and Cappuccinos with International Bestselling Author, Pashmina P.!
Some of the topics we cover:
What are epiphanies? What do they have to do with intuition.
Why it's important to believe in yourself.
We also talk about what it's like to live and play all around the world.
After that we ask Pashmina why she named her book The Cappuccino Chronicles.
A Little About Our Guest
Pashmina is the author of the international bestseller, The Cappuccino Chronicles. This is in addition to the 2nd book in the series, Mocha Madness. The third and final installment of the trilogy series, Endless Espressos, is due for release soon. Pashmina has her Master of Education in international teaching.  She is also an international performing arts instructor. She strongly believes in the values of multicultural learning. In addition, Pashmina desires to inspire people to feel passionate about their own lives. She does this through both writing and performance. Pashmina has always had a passion for writing. She loves seeing people succeed. It makes her happy to help people reach the top. She also believes that her intuition and intrigue for travel has lead her to many different places in the world, even virtually. Finally, Pashmina is the marketing director of Hasmark Publishing International. 
Watch the The Cappuccino Chronicles LIVE STREAM here:
Caren Glasser LIVE! Quotes
Caren's shareable, less-than-140-character quotes:
You can find more shows on CarenGlasser.com
Social Media:
Websites:  www.thecappuccinochronicles.com
www.hasmarkpublishing.com
Facebook: facebook.com/writer.Pashmina
IG: pash_cappuccino_chronicles
Products mentioned on the show:
The Cappuccino Chronicles

Other products mentioned on the show can be found here: The Super Boomer Lifestyle
The following two tabs change content below.
Latest posts by Caren Glasser (see all)